7"Each of you should give what you have decided in your heart to give, not reluctantly or under compulsion, for God loves a cheerful giver. 8 And God is able to bless you abundantly, so that in all things at all times, having all that you need, you will abound in every good work."

Corinthians 9: 7-8 (NIV)
Throughout the Crossroads Parish, there are many ways we can give toward God's work. Whether you are a member, a visitor, or simply feel called to give, we thank you for your support of our ministries!
The Ralph Reeder Food Shelf and Community Resource Center is a Community Education Program of the Mounds View Public School District that was established in 1982. We provide food, basic needs, and connections to other services to any school district family as well as all low-income, food-insecure individuals and families living within the Mounds View Public School District attendance area or Ramsey County St. Anthony. Our service area includes the cities of New Brighton, Mounds View, Shoreview, Arden Hills, North Oaks, Roseville, and Ramsey County St. Anthony. To meet the growing demand for services, we rely on the generosity of volunteers and on regular donations of dollars and food from area schools, churches, businesses, clubs, and individuals.  All donations are tax-deductible. For more information visit: www.moundsviewschools.org/foodshelf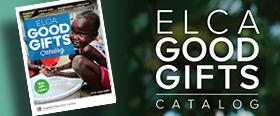 ELCA Good Gifts is a program within the ELCA where your donation will be used where it is needed most within the wider category of each gift you've selected. (For example, a gift of vaccinations may be used to support other healthcare initiatives.) This allows our church to stay adaptive, flexible, and effective in the work that we do. Because we seek to honor your generosity and keep administrative costs low, we do not track individual financial gifts to specific families or locations in the U.S. or abroad.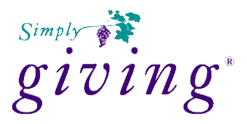 Simply Giving is a safe and secure way to make sure your financial commitment to your congregation is made, even if you are unable to attend the service. The service is a contribution to all enrolled Congregations by Thrivent Financial for Lutherans and is administered by Vanco Corporation of Minnetonka, Minnesota. Please contact either church office for information on how to enroll.
From volunteering with a favorite organization to making recurring donations to worthwhile causes, Thrivent can help you build generosity into your financial strategy. |Find out more at www.thrivent.com/generosity